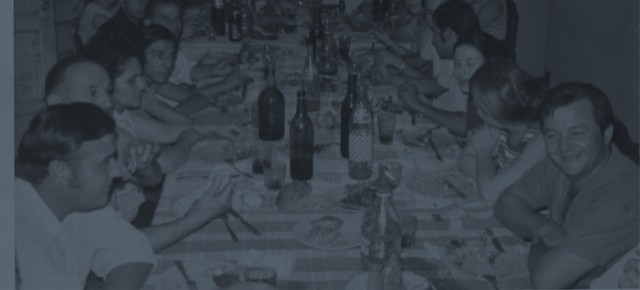 Our Breakfast Philosophy
When it comes to the first meal of the day, the Argentines have got it nailed. 
Posted
A Guide to our Breakfast
If you're guilty of grabbing a power bar as you rush out the door or – god forbid – skipping breakfast altogether, listen up! At Leña, we encourage you to treat weekday breakfast as a simple luxury. Think of it as a chance to ease in to the day ahead with a little something sweet or savoury. Grab a seat at our bar, and soak in the warm aromas of flakey pastries, fresh empanadas, and more…
Don't know where to begin? We highly recommend sampling our Facturas, including the Medialunas, a half moon shaped pastry similar to a croissant, and Alfajores with coconut and dulce de leche. These Argentinian staples are perfectly paired with a piping hot espresso or a few slices of jamón, shaved to order.
Looking for something ultra light and bright? Our Muddled Fresh Fruit Coupe is a traditional fruit salad that has been marinated with simple syrup and mint. The fruit naturally releases its own juices to add flavour to the mix. A touch of limoncello (an Italian lemon liqueur) adds an extra layer of flavor without making the fruit salad boozy.
For something more Sustancia, we suggest our Orange Seville Crêpes with ricotta, toasted almonds and vincotto. Traditionally in Argentina, crêpes (called panqueques) are filled with dulce de leche. We opted for a lighter version of the dish with ricotta and an orange and vanilla marmalade syrup.
If you're craving a savoury and filling dish, our Breakfast Empanadas are absolutely killer. Filled with beef, egg and olives, the empanadas are topped with soft-poached eggs and chimichurri –  a traditional Argentinian sauce made with finely chopped parsley, minced garlic, olive oil, salt, water, dry oregano, red wine vinegar and ají flakes. Or, enjoy a slice of Lala's Tortilla, a classic Spanish potato tortilla dense with potatoes, onions, and bound by eggs.
Whether you're stopping by on your way to the office, or taking some time to scroll through the morning headlines, we hope we can inspire you to devote a little extra time for breakfast this week.
¡hasta mañana!