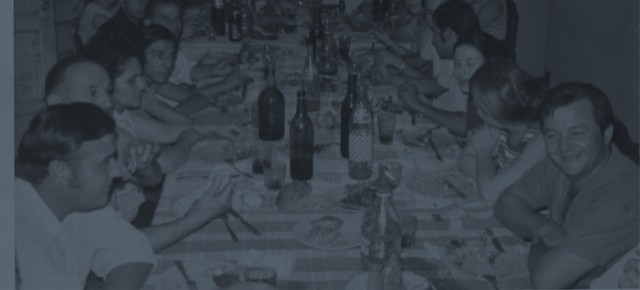 Somm's Picks
4 Great Value Spanish Wines
Posted
You won't find a 25-page leather-bound wine list in our dining room. Our team was hell bent on designing an ultra-concise, focused selection of affordable Argentinian, Chilean and Spanish wine – with a few bottles from Italy and Portugal snuck in for good measure.
Biff's Bistro manager and sommelier Yuuji Nagaoka was instrumental in crafting Leña's tight wine list. Despite his extensive experience in curating Canadian and French wines (Yuuji previously oversaw the mammoth wine list at Auberge du Pommier), he was excited by the opportunity to concentrate on South American and Spanish varietals.
In our first installment of Somm's Picks, we'd like to share Yuuji's top four suggestions of affordable Spanish wines that offer tremendous value, and won't break the bank – whether you're simply enjoying a glass of vino at the bar after work, or indulging in a couple of big reds as part of a long-awaited celebratory feast.
Seeking out a cheap and cheerful white that will go with a variety of flavours, from olives to oysters? Yuuji recommends the dry, citrus crisp Parés Baltà Cava ($13 glass, $52 bottle). "It's got a good weight to it and it pairs with everything so it's perfect for lots of small plates," he says. After all, you should never say no to bubbly!
If red is more your thing, he'll steer you towards the 2007 Monasterio de las Viñas Gran Reserva Grenache ($14.50 glass, $58 bottle). "It's really rare to have a 2007 wine at this price – it's great value," says Yuuji. "It's got notes of ripe fruit, a forward acidity, and refined tannins. It tastes mature but not too old."
A special occasion often demands a desire to splurge a little. But no need to go crazy – you can still opt for something mid-range that tastes expensive. For celebrations, Yuuji suggests a bottle of the 2014 Albariño Terras Gauda from Galicia ($72), a light and fresh white that offers "fresh citrus fruit, peach, and honeysuckle notes," says Yuuji. "It's dry on the palate and offers a fresh acidity." This choice pairs well with seafood, such as the warm king crab dip or pan-seared Arctic char.
If your group is eyeing the Beretta Farms grass-fed strip loin or the Alberta lamb chops, opt for a bottle of the 2001 Bodegas Fuenmayor Nocedal Reserva from Rioja ($95). "It's a much older wine with more weight and concentration, but still vibrant and very tasty," says Yuuji. "It's outstanding value."
Keep your eyes peeled for the next installment of Somm's Picks – we'll delve in to the best Malbecs of Argentina (hint: they're not all from Mendoza).