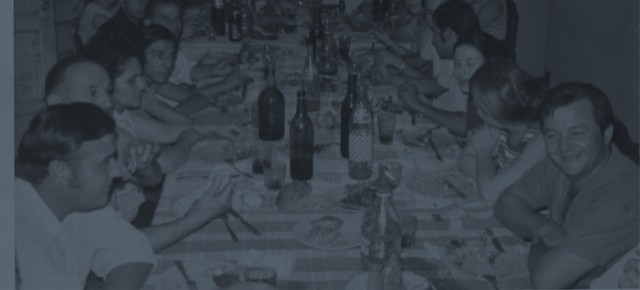 About Leña Restaurante
A Chef Anthony Walsh creation, Leña pays homage to his Argentinian mother-in-law, Elena. He has drawn great culinary inspiration and embodies what he experiences in her kitchen. This passionate food philosophy brings people together.
Imaginative yet rooted in tradition, Leña's cuisine showcases the vibrant essence of South American cooking, with unique Spanish and Italian influences. Along with our stylish design, warm character, and lively tunes, we promote a "live to eat" ethos and fosters a convivial spirit at the table. Above all, Leña celebrates authentic, flavourful food and drink enjoyed amongst old and new friends.
Executive Chef
Doug Penfold
With more than three decades of experience in the restaurant and hospitality industry, Doug Penfold is a veteran chef respected amongst peers, food critics, and diners alike. He is best known for his creativity and balanced approach to cooking, while credited with opening some of Toronto's most beloved culinary gems.
After moving from Vancouver to Toronto in 1994, Doug hit the ground running at some of the city's leading restaurants including Jump, Canoe, Pastis, Avalon, Provence and Biff's Bistro. As he quickly rose through the ranks, he found inspiration and mentors in Chef Anthony Walsh, Chef Jamie Kennedy and the late Chef Claude Bouillet, just to name a few.
In 2006, Doug partnered with Chris McDonald to open Cava, which would help introduce many Toronto diners to the art of tapas and Spanish dining. Chef Doug's passion, skill, and culinary achievements earned Cava consistently stellar reviews. Ten years later, Chef Doug launched Chabrol, an intimate French bistro in the heart of Yorkville, to more critical acclaim. In 2017, Chef Doug followed up with Atlas, confidently proving his mastery of Spanish, French and now Moroccan cuisine.
Almost 30 years after his early days at Jump and Canoe, Chef Doug has returned to the O&B family to faithfully shepherd Leña into its next chapter. Chef Penfold looks forward to nurturing the development of Canada's next generation of great chefs, as well as supporting O&B on its future culinary projects and expansion. With no intention of slowing down, Chef Penfold is always dreaming and planning his next travel adventure. He loves exploring different cuisines, learning about the latest cooking trends and techniques, and finds joy in rock climbing and bouldering whenever he can.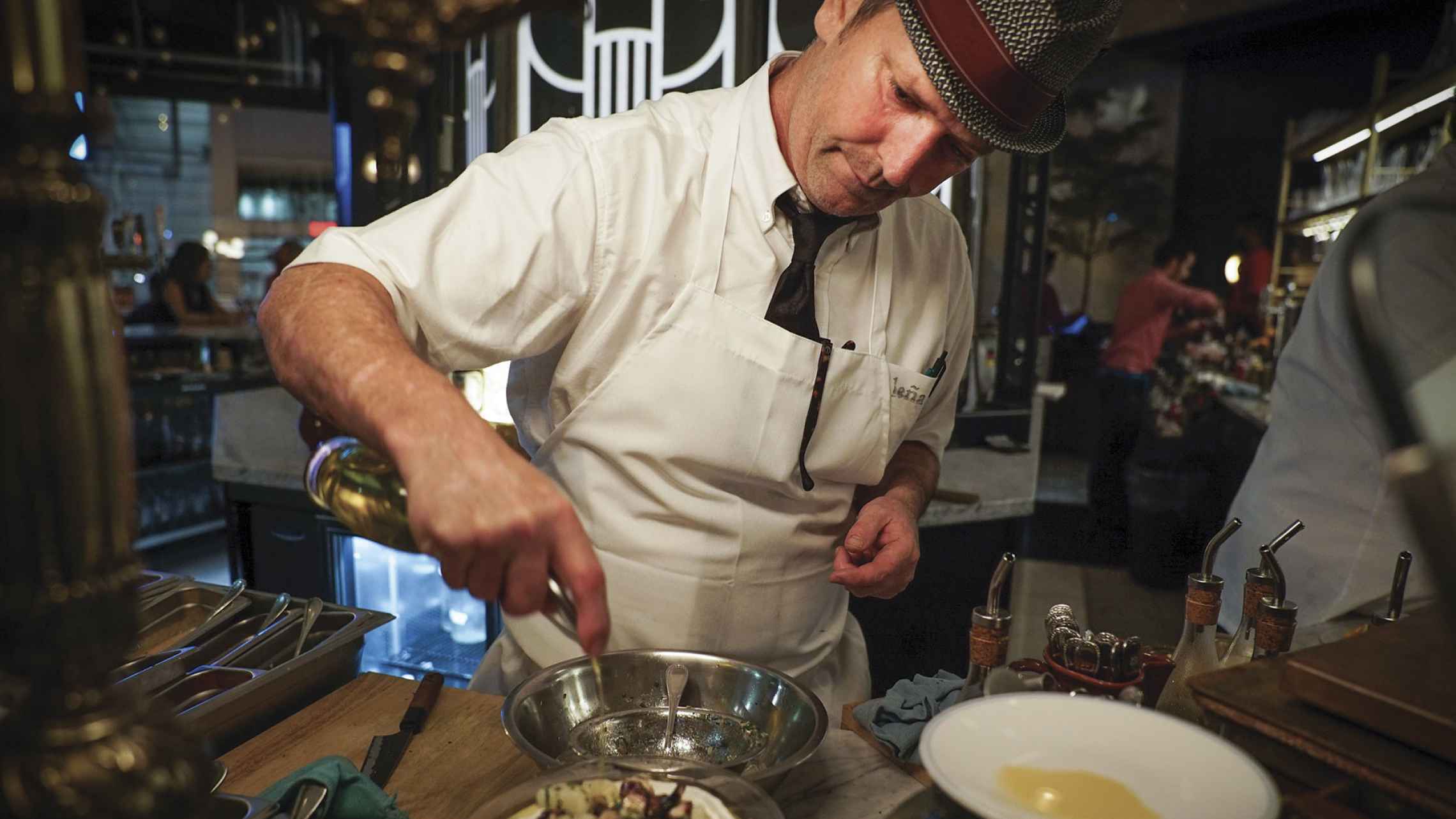 Corporate Executive Chef
Anthony Walsh
One of Canada's most highly revered and respected chefs, Anthony Walsh is the Corporate Executive Chef of Oliver & Bonacini Hospitality. In this role, Chef Walsh oversees the culinary direction of all properties in the diverse O&B portfolio, including the restaurants, the event spaces and the catering arm. More specifically, he ensures every menu reflects the specific flavours and characters of the many unique venues. For Chef Walsh, defining Canadian food and elevating it to the world stage is not only a top priority, but a passion.
Prior to his appointment to O&B's Corporate Executive Chef, Chef Walsh served as Executive Chef for the iconic Canadian restaurant Canoe. There, his leadership, unrivaled culinary craftsmanship and visionary sense for haute Canadian cuisine played a vital role in the restaurant's meteoric ascent on the country's fine dining scene. Quickly recognized by media, foodies and the culinary world, the restaurant earned four stars in Toronto Life magazine, was named Best New Restaurant by The Globe and Mail and Where Toronto magazine, and ranked #3 in Gourmet magazine's list of Top Tables.
Prior to joining O&B, Chef Walsh opened JAW, a boutique restaurant in Toronto's Queen West neighbourhood, which received unanimous critical acclaim for its inspired fresh market cuisine and frequently changing menu. It was his work at JAW that caught the attention of local restaurateurs, Peter Oliver and Michael Bonacini, who then brought Chef Walsh onto the O&B team in 1996.
Over the course of his career, Chef Walsh has won critical acclaim by national and international media and has received numerous awards, including gold medals from Taste of Canada, Black Box, Salon Culinaire and the Ontario Hostelry Institute. He has been a featured guest chef at James Beard House, and has cooked for a number of notable dignitaries, including Canadian Prime Minister Brian Mulroney, U.S. President George Bush, and Princess Diana. In 2016, he was named Chef of the Year by Foodservice & Hospitality Magazine as well as one of Toronto Life's Most Influential People.