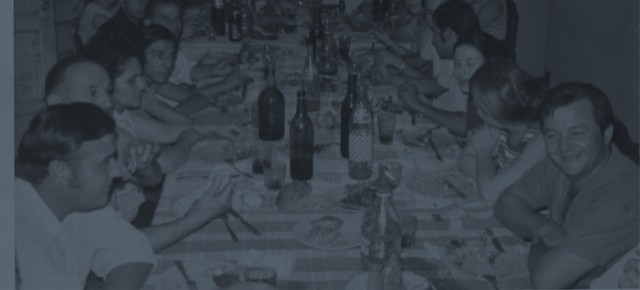 About Leña Restaurante
A Chef Anthony Walsh creation, Leña pays homage to his Argentinian mother-in-law, Elena. He has drawn great culinary inspiration and embodies what he experiences in her kitchen. This passionate food philosophy brings people together.
Imaginative yet rooted in tradition, Leña's cuisine showcases the vibrant essence of South American cooking, with unique Spanish and Italian influences. Along with our stylish design, warm character, and lively tunes, it promotes a "live to eat" ethos and fosters a convivial spirit at the table. Above all, Leña celebrates authentic, flavourful food and drink enjoyed amongst old and new friends.
Chef de Cuisine
Esau Garcia
Born in a small town in Mexico's northern state of Chihuahua, Chef Esau learned to cook by watching his mother and grandma make magic in the kitchen. Food was always central to his upbringing, and it wasn't uncommon for his family to spend Sundays grilling meats and barbecuing on the ranch of a local farmer and family friend. While he loved learning how to cook traditional Mexican cuisine at home (and eating it, of course), it wasn't until high school that he decided it was something he could make a career of.
After attending culinary school in Monterrey, Mexico, he soon began working in restaurants, cooking his native Mexican cuisine — his first love. Seeking a deeper culinary education and a desire to see more of the world, he took a job as a cook on a cruise ship. There, he travelled the world while learning to cook international food, dipping his toes in everything from French cuisine to Italian and beyond. After a year, he was eager to continue his food journey, moving to Southern California to intern and later work full-time as a cook at Hilton's La Quinta Resort & Club. He spent time in the resort's Mexican restaurant, fine dining establishment and events division, drawing similarities between California's love of Latin food and the familiar ingredients he grew up eating.
In 2019, he was granted an Australian visa and made a cross-continental move that would open his eyes to even more new influences and forever change the way saw cuisine. He worked at Totti's, an Italian restaurant and open kitchen specializing in delicious, wood-fired fare, where he gained an appreciation for quality ingredients that are cooked simply and allowed to shine in all their glory. After three years in Australia, his adventurous spirit and relentless drive had him on the move yet again. This time, he had his sights set on Canada, arriving in Toronto in October 2021. 
His passion for Mexican cuisine landed him the role of Chef at Rosalinda, a downtown Toronto restaurant known for its vibrant, plant-based menu of Latin flavours. Not a vegan himself, Chef Esau took on his new challenge head-on, leaning on his culinary training and experience to transform vegetables and vegan staples using the flavour profiles and Mexican sauces of his youth. With hard work, dedication and plenty of research, he delivered some of the city's most creative and mouth-watering plant-based plates that smashed stereotypes about vegan food. 
In his new role as Chef de Cuisine at Leña, Chef Esau is excited to once again cook the meat and fish he grew up with, tapping into his roots and honouring South American influences. From experimenting with dried chilies to getting creative with ceviches, he's eager to apply his deep knowledge of Latin flavours to Leña's already stellar menu while spotlighting quality ingredients, carefully crafted and simply prepared. A huge sports and cinema fan, when he's not cooking, you can find Chef Esau cheering on the Blue Jays during baseball season, exploring the city, going out for dinner and catching a movie with his wife.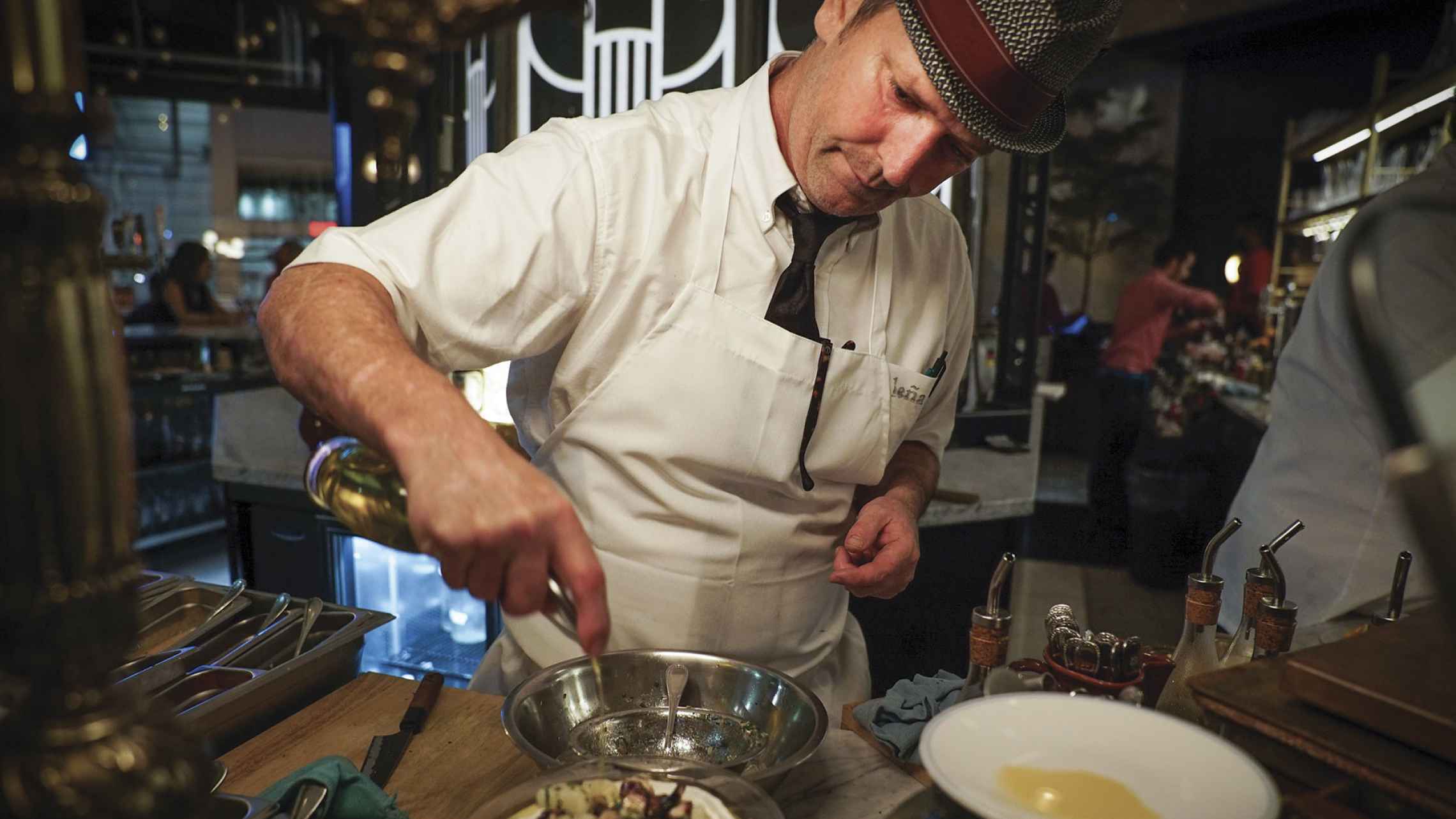 Corporate Executive Chef
Anthony Walsh
One of Canada's most highly revered and respected chefs, Anthony Walsh is the Corporate Executive Chef of Oliver & Bonacini Hospitality. In this role, Chef Walsh oversees the culinary direction of all properties in the diverse O&B portfolio, including the restaurants, the event spaces and the catering arm. More specifically, he ensures every menu reflects the specific flavours and characters of the many unique venues. For Chef Walsh, defining Canadian food and elevating it to the world stage is not only a top priority, but a passion.
Prior to his appointment to O&B's Corporate Executive Chef, Chef Walsh served as Executive Chef for the iconic Canadian restaurant Canoe. There, his leadership, unrivaled culinary craftsmanship and visionary sense for haute Canadian cuisine played a vital role in the restaurant's meteoric ascent on the country's fine dining scene. Quickly recognized by media, foodies and the culinary world, the restaurant earned four stars in Toronto Life magazine, was named Best New Restaurant by The Globe and Mail and Where Toronto magazine, and ranked #3 in Gourmet magazine's list of Top Tables.
Prior to joining O&B, Chef Walsh opened JAW, a boutique restaurant in Toronto's Queen West neighbourhood, which received unanimous critical acclaim for its inspired fresh market cuisine and frequently changing menu. It was his work at JAW that caught the attention of local restaurateurs, Peter Oliver and Michael Bonacini, who then brought Chef Walsh onto the O&B team in 1996.
Over the course of his career, Chef Walsh has won critical acclaim by national and international media and has received numerous awards, including gold medals from Taste of Canada, Black Box, Salon Culinaire and the Ontario Hostelry Institute. He has been a featured guest chef at James Beard House, and has cooked for a number of notable dignitaries, including Canadian Prime Minister Brian Mulroney, U.S. President George Bush, and Princess Diana. In 2016, he was named Chef of the Year by Foodservice & Hospitality Magazine as well as one of Toronto Life's Most Influential People.