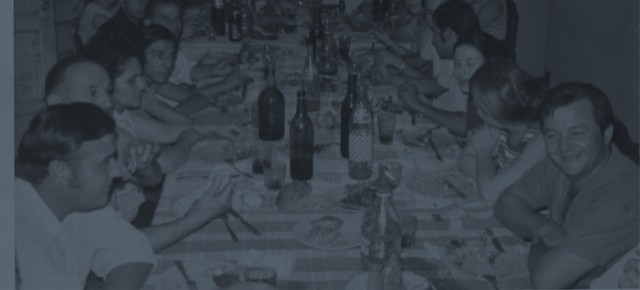 About Leña Restaurante
A Chef Anthony Walsh creation, Leña pays homage to his Argentinian mother-in-law, Elena. He has drawn great culinary inspiration and embodies what he experiences in her kitchen. This passionate food philosophy brings people together.
Imaginative yet rooted in tradition, Leña's cuisine showcases the vibrant essence of South American cooking, with unique Spanish and Italian influences. Along with our stylish design, warm character, and lively tunes, it promotes a "live to eat" ethos and fosters a convivial spirit at the table. Above all, Leña celebrates authentic, flavourful food and drink enjoyed amongst old and new friends.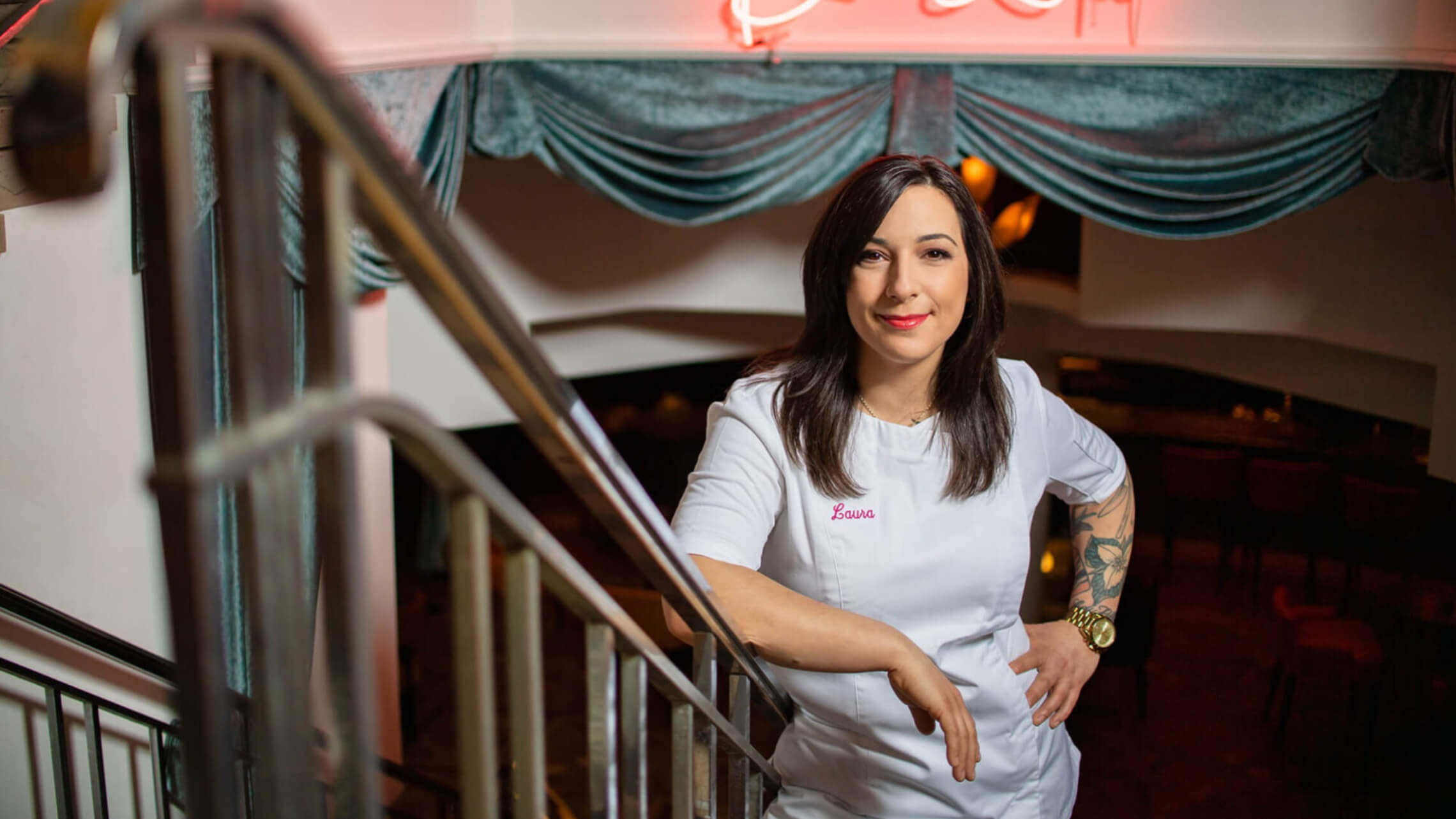 Chef de Cuisine
Laura Petracca
Chef Laura Petracca is a woman of many talents. Growing up, food and music were major passions within Laura's family. Her uncle and grandfather were both drummers, while her mother and grandmother were known for their killer cooking. Although Sunday dinners at Nonna's meant plenty of pasta and meatballs, they also presented opportunities to sneak down to the basement to tap away on the drumset. Throughout high school, Laura split her time between competing in battle of the bands and working in the kitchens of fast food joints and Italian bakeries.
After graduating from Humber College's culinary arts program in 2002, Laura completed a year-long apprenticeship at Chiado, one of Toronto's most acclaimed Portuguese restaurants, where she learned her way around the basics and butchery. She then moved on to stage at Jump, Oliver & Bonacini's long-standing American bistro. She spent four years honing her skills and eventually worked her way up to Chef Tournant. At the same time, Laura's music career was taking off. In 2007, she and her band took the leap and moved to New York City, where they spent the next eight years recording music and touring the U.S., Canada and Europe.
In 2016, shortly after Laura moved back to Toronto, she enjoyed dinner with her mom at Leña, where she was reunited with O&B Corporate Executive Chef Anthony Walsh who encouraged her to pick up her culinary career where she left off. After two tough rounds of interviews, Laura was hired as Sous Chef at Leña, where she worked closely with Executive Chef Julie Marteleira to execute a vibrant array of Argentinian, Spanish, Italian and Portuguese dishes.
In spring 2021, Chef Laura was tapped to take the lead at The Rabbit Hole, O&B's new downtown gastropub. Working alongside District Executive Chef Ryan Lister, Chef Laura confidently executed a menu of traditional British classics with a wild and whimsical twist.
Now, having returned to Leña as Chef de Cuisine, Chef Laura is excited to be crafting dishes that are close to her heart and evoke such positive memories—from her very first ceviche enjoyed on the beach in Peru, to digging into her Nonna's fettuccine smothered in homemade passata and Parmesan. She also looks forward to bringing her own influences and personality to the forefront of Leña's menu, with the hopes that guests will fall in love with this style of food as much as she has.
When she's not cooking or playing the drums, you may find Chef Laura pursuing her other passions: working up a sweat in the boxing ring, or sipping coffee on the porch with her parents while chatting about life.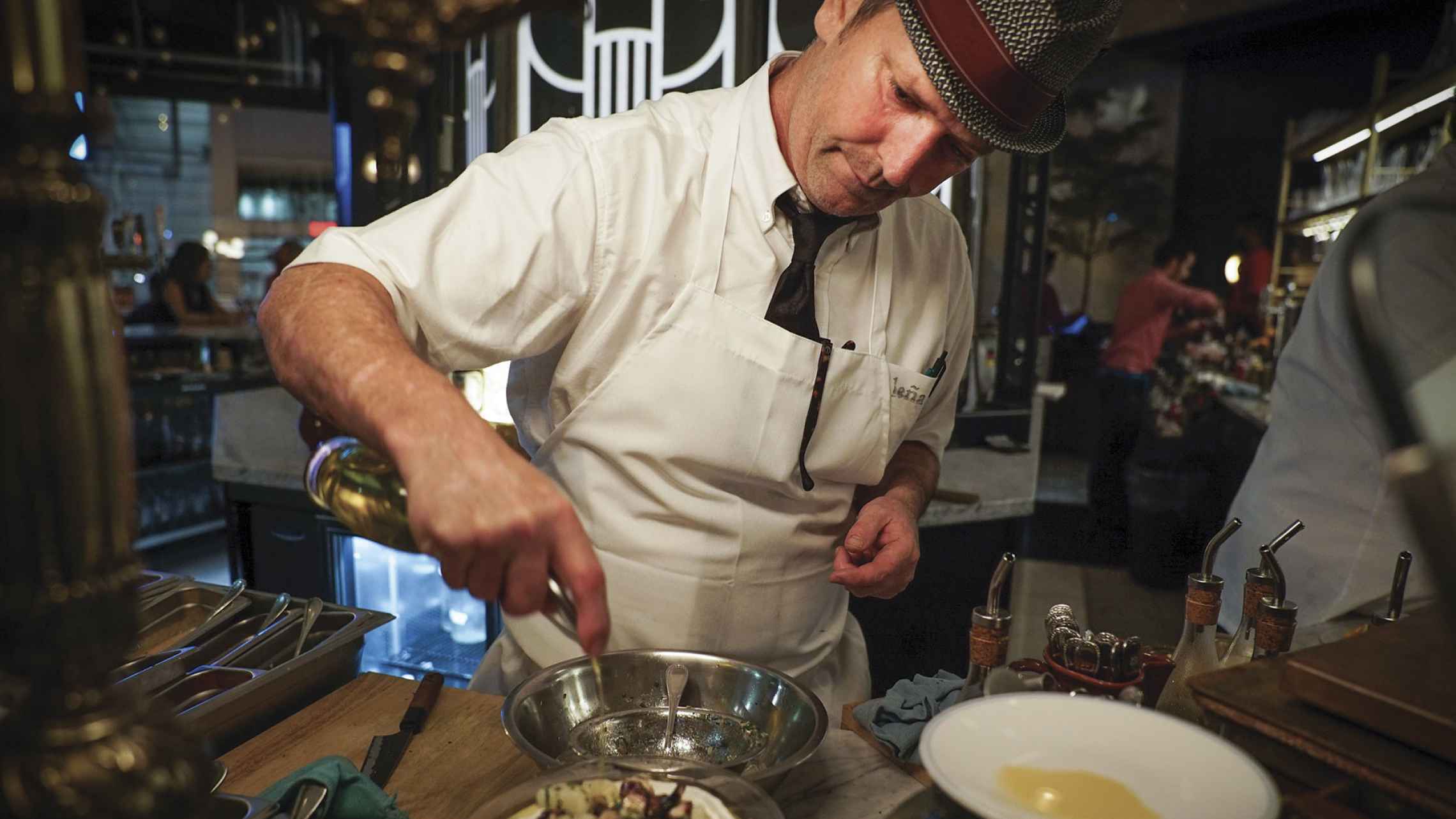 Corporate Executive Chef
Anthony Walsh
One of Canada's most highly revered and respected chefs, Anthony Walsh is the Corporate Executive Chef of Oliver & Bonacini Hospitality. In this role, Chef Walsh oversees the culinary direction of all properties in the diverse O&B portfolio, including the restaurants, the event spaces and the catering arm. More specifically, he ensures every menu reflects the specific flavours and characters of the many unique venues. For Chef Walsh, defining Canadian food and elevating it to the world stage is not only a top priority, but a passion.
Prior to his appointment to O&B's Corporate Executive Chef, Chef Walsh served as Executive Chef for the iconic Canadian restaurant Canoe. There, his leadership, unrivaled culinary craftsmanship and visionary sense for haute Canadian cuisine played a vital role in the restaurant's meteoric ascent on the country's fine dining scene. Quickly recognized by media, foodies and the culinary world, the restaurant earned four stars in Toronto Life magazine, was named Best New Restaurant by The Globe and Mail and Where Toronto magazine, and ranked #3 in Gourmet magazine's list of Top Tables.
Prior to joining O&B, Chef Walsh opened JAW, a boutique restaurant in Toronto's Queen West neighbourhood, which received unanimous critical acclaim for its inspired fresh market cuisine and frequently changing menu. It was his work at JAW that caught the attention of local restaurateurs, Peter Oliver and Michael Bonacini, who then brought Chef Walsh onto the O&B team in 1996.
Over the course of his career, Chef Walsh has won critical acclaim by national and international media and has received numerous awards, including gold medals from Taste of Canada, Black Box, Salon Culinaire and the Ontario Hostelry Institute. He has been a featured guest chef at James Beard House, and has cooked for a number of notable dignitaries, including Canadian Prime Minister Brian Mulroney, U.S. President George Bush, and Princess Diana. In 2016, he was named Chef of the Year by Foodservice & Hospitality Magazine as well as one of Toronto Life's Most Influential People.