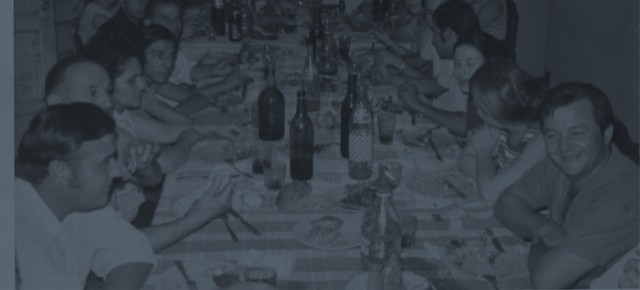 Takeout & Delivery
We are excited to be re-opening our doors and welcoming you back! Reservations are now open, and we will begin offering takeout again soon.
We're excited to share that you can now order your favourite Leña dishes for pickup.
Prefer to have South-American-inspired dishes delivered to your door? You can now order delivery on Uber Eats!
Browse our takeout menu below and place your order online for pickup, or for delivery on Uber Eats!
Hours
Wednesday to Saturday
12pm–9pm
Now Available – Heat-at-Home Chef Kits
Chef Julie and her team have put together some of Leña's best meals for two, in a package perfect for the home cook of any skill level! Just order online, pick up, heat & serve! Note: Dinners for two available for takeout and delivery anytime. Leña's Brunch Box to be pre-ordered by Thursday the week-of and is not available for delivery.
Takeout Menu
APPETIZERS
YUCA FRIES
sherry aïoli
8
LEÑA ONION BREAD FUGAZZETTA
sourdough focaccia, onion, oregano, olives, parmigiano-reggiano, mascarpone cheese fondue
7
FRIES
leña spice, sherry aïoli
7
SUSANA'S GAUCHO EMPANADAS
two pieces, beef, egg, olives, chiminasty sauce
11
MUSHROOM EMPANADAS
three pieces, caramelized onion, oregano, chiminasty sauce
11
BROKEN AVOCADO SALAD
green beans, kohlrabi, clementine, cucumber, toasted pumpkin seeds, sherry vinaigrette
14
BEEF TARTARE
sherry mayonnaise, green olives, vegetable ash, grilled bread
15
ENTRÉES
CHORIPAN SANDWICH
grilled pork sausage, chimichurri, pickled eggplant, served with fries or salad
16
PAN DE MIGA SANDWICH
ham & provolone cheese, soft white bread, spinach, green olive relish, served with fries or salad
16
BRISKET BURGER
hazelnut & red pepper spread, cremoso cheese, charred cucumber, endive, fries
17
CAVATELLI PASTA
tomato passata, green olives, creamed burrata
16
STEAK FRITES
7oz flat iron steak, roasted mushrooms, chimichurri, fries
25
GARLIC SHRIMP
chorizo & cranberry bean stew, white wine, smoked paprika
24
PIRI PIRI GRILLED HALF CHICKEN & FRIES
spiced garlic & herb marinade, sherry aïoli
23
DESSERT
BURNT CHEESECAKE
vanilla, charred blackberries
8
Please inform us of any allergies. We will do our utmost to accommodate, though we are unable to guarantee an allergen-free kitchen.