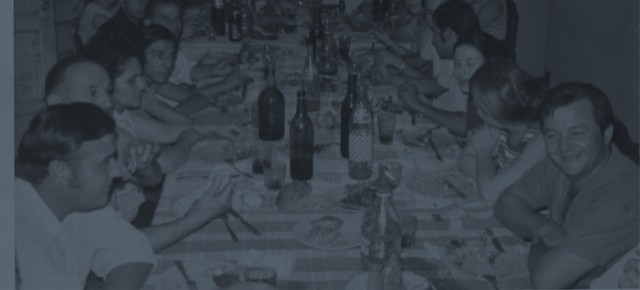 Drink This: Torreón
This is not your typical sangria. Check out Bar Manager Russell Morrison's refreshing take.
Posted
When I was asked to take the reins of the bar vision for Leña, I was overcome with excitement. The creative freedom to dive head first into Latin cocktail culture, connecting regions and ingredients? Sign me up.
Having spent the last few years leading the bar program at Auberge du Pommier, I was ready to experience another world. I spent roughly two months researching restaurants in Argentina, Peru, Brazil and Spain, familiarizing myself with the various cultures, native fruits, essential cocktails, and more. In the end, I came up with what I believe to be a very authentic, diverse and tasteful cocktail list.
One of my favourite cocktails at Leña is the Torreón, which is our interpretation of a sangria. It mixes fresh watermelon juice with ginger beer, Havana 3 Year Old rum, lime and Torrontés wine (a white grape varietal native to Argentina). There's also a bit of Cocchi Americano, a very hard to find (we bring it in straight from Italy) and perfectly balanced aperitivo – fortified white wine, essentially. It was first popularized in cocktails such as the Vesper back in the 1960s and 70s.
For me, the Torreón is supposed to paint the picture of the South American rainforest. The mint garnish rests on top like a canopy, while the colour gradient  shifts from a light pink to orange to resemble the rainforest's fauna and grounds. The name is inspired by the Temple of Light above Machu Picchu, which was where early civilizations gathered to worship the Sun God.
The final product tastes a bit like a gingersnap cookie with a cool minty melon finish. It's really refreshing – just perfect for when the temperatures are creeping up to 30⁰C. I hope you're able to join us at the bar soon to toast to these last few weeks of summer. Cheers!
– Russell