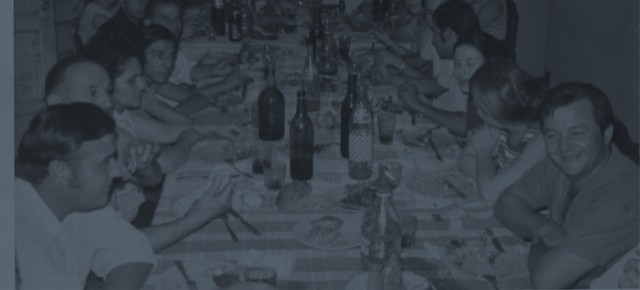 Drink This: Leña
Our South American take on a classic Old Fashioned.
Posted
I had so much fun brainstorming and coming up with this South American take on my favourite cocktail of all time, the Old Fashioned.
For the Leña recipe, I used Maker's Mark bourbon, because a) it's delicious and b) it has nice caramel notes that complement the drink. I infused Cocchi Vermouth di Torino with cocoa powder. There is a touch of that in the drink as well as a sour cherry reduction.
This drink is intended to represent Argentinian cooking in a lot of ways. Argentina is well-known for their grilled meats and awesome BBQ (in addition to many other things). I was envisioning a whole pig being roasted, almost cartoon-like, with cherries in its eyes, coated in an orange glaze, getting all crispy and charred. For that reason, I made my own charred cedar bitters by burning cedar wood, and infusing that for weeks in bourbon along with wild cherry bark and cinchona bark. The final product tastes smoky, like burnt cherry pie with a hint of cocoa and caramel.
This is the signature drink for Leña restaurante, so you'll see it on the menu for years to come.
Cheers!
– Russell