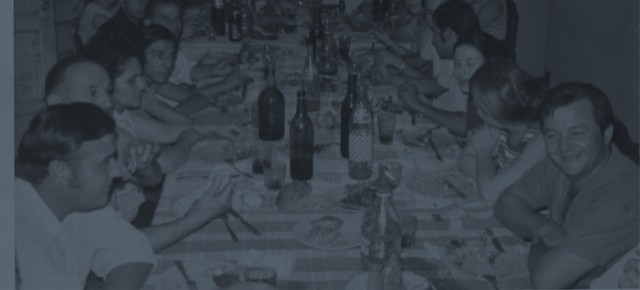 Cook This:
Chef Julie's Summerlicious Salmorejo
Posted
"I love the Salmorejo, which is a chilled tomato soup. It's a classic Spanish dish originating from Andalucía. The garnishes on top are super pretty and add some great colour. All you have to do is hold the jamón and you have yourself the perfect vegetarian starter."

– Chef Julie Marteleira
---
Ingredients
2 cups room-temperature water
2 tablespoons kosher salt
2 cups (packed) coarsely torn day-old baguette with crust
10 vine-ripened tomatoes, halved, seeded, coarsely chopped
⅓ cup coarsely chopped Spanish onion
¼ cup sherry wine vinegar
1 ½ tablespoons fresh lemon juice
1 garlic clove, peeled
1 ½ cups extra virgin olive oil
3 hard-boiled eggs, grated
⅓ cup chopped Serrano ham
Fruity Spanish olive oil (for drizzling)
Method
In a bowl, soak the bread in the room-temperature water and kosher salt. Allow to sit for 30 minutes.  Squeeze excess liquid from the bread and reserve the liquid.
In a high-speed blender, add half (reserving the other half for later) of the soaked bread, tomatoes, onions, garlic, sherry vinegar, lemon juice and salt. Purée until very smooth.  With the blender running gradually, add half of the extra virgin olive oil.  Remove the contents and set aside. Repeat the whole process with the remaining other half of each the ingredients. Mix both batches together and adjust the seasoning to your taste.  Cover and chill for at least two hours before serving.
To serve, divide the soup into bowls.  Garnish with grated hard-boiled egg, Serrano ham and a drizzle of Spanish olive oil.
Serves 4-6