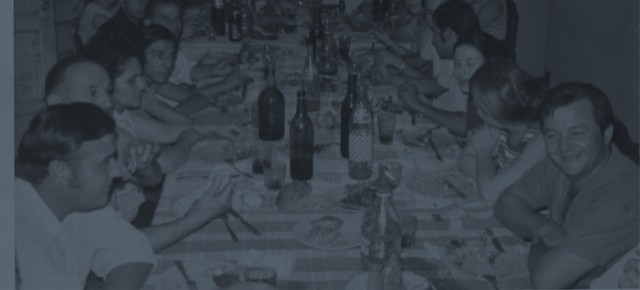 Toronto Eats Launch Party
Celebrating Amy Rosen's latest cookbook down in Bar Lala!
Posted
Toronto Eats Launch Party
We were honoured to host the launch party for Amy Rosen's highly anticipated cookbook downstairs in Bar Lala. As the follow-up to Toronto Cooks, Rosen's Toronto Eats is a thoughtful selection of 100+ recipes and stories from 50 of the city's top chefs, including two signature recipes from Leña's own Chefs Anthony Walsh and Julie Marteleira (as well as two killer recipes from our sister restaurant, Beaumont Kitchen).
The event brought together some of Toronto's most celebrated chefs, including Nick Liu (DaiLo) and Noureen Feerasta (Rickshaw Bar), as well as acclaimed food writers such as Shinan Govani, Jacob Richler, and Pay Chen. The evening began with sparkling, white and red wines from our friends at VQA Wines of Ontario. Guests indulged in a variety of Bar Lala snacks, including piping hot patatas bravas, chilled mussels, and crispy salt cod fritters.
We'd like to extend a big congrats to Amy on the successful book launch – we can't wait to see what you cook up next!
Photos by Rick O'Brien