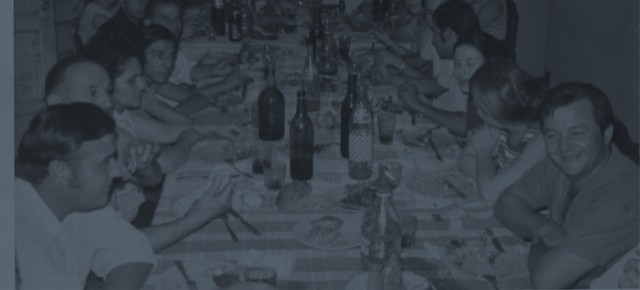 2016 Pinnacle Award: Chef of the Year
Congratulations Chef Anthony Walsh!
Posted
Chef Anthony Walsh's 25 Year Culinary Journey
Congratulations to our very own Chef Anthony Walsh for receiving the 2016 Pinnacle Award: Chef of the Year, presented by Kostuch Media. As Leña's culinary mastermind and Oliver & Bonacini's longstanding Corporate Executive Chef, Anthony Walsh is considered by many young and seasoned chefs across Canada as a mentor, friend, and visionary.
From graduating culinary school at George Brown College to working his way up from a saucier at Canoe to overseeing the culinary visions of O&B's growing hospitality empire, Chef Walsh's influence in Toronto's restaurant scene is far and deep, having mentored some of the city's best and brightest as chronicled by the Toronto Star.
He attributes part of his success to the emotional connection to food instilled by his family. Leña is a personal passion project for Chef Walsh, as it represents two major intersections of his culinary journey. The first is his mother, who "taught (him) the importance of the table and being together as a family". The second is his wife and mother-in-law, who grew up in a working-class Argentinian household and enlightened him with the complexity of simplistic cooking.
In spite of his many accolades and accomplishments, he remains humble and continues to foster a work-hard philosophy with the many young chefs at O&B. His advice for those aspiring for the prestigious Chef of the Year title? "Practice, practice, practice — and then practice some more."