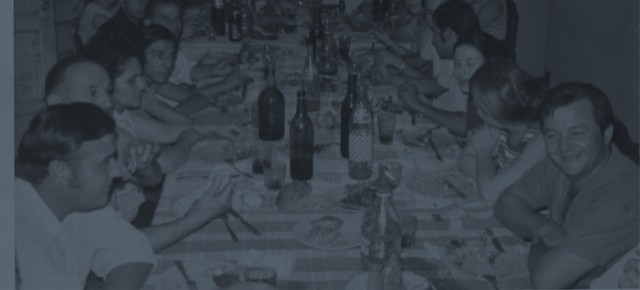 Cook This:
Salt Cod & Chickpea Salad
Posted
Inspired by her mother's Portuguese cooking, this dish serves as one of Chef Julie Marteleira's tributes to her own matriarchal traditions. A treasured ingredient in both South America and Portugal, salt cod is light but packed full of flavour.
Food writer Karon Liu (The Toronto Star) stopped by Leña one afternoon to chat with Chef Julie about the recipe, her culinary inspiration, and how to recreate the dish at home. We've re-posted the recipe below, but you can check out his full article here!
---
Salt Cod & Chickpea Salad Recipe
Ingredients
3 tbsp white vinegar
1/2 tsp granulated sugar
1/2 tsp  salt
1 tbsp  finely chopped red onion
1 tbsp  olive oil
1/2 small yellow onion, diced
1 minced garlic clove
1 591-mL can chickpeas, drained and rinsed
Salt and pepper, to taste
2 cups vegetable broth
1 lb soaked boneless salt cod, rinsed and drained
2 tbsp olive oil, for brushing fish plus more for garnish
1 tbsp finely diced pitted black olives
Method
Chopped cilantro leaves for garnish.
In a small bowl, whisk together vinegar, sugar and salt. Submerge onions in liquid and refrigerate.
In a medium-sized skillet over medium heat, heat oil. Sauté onions and garlic until onions begin to sweat, 1 to 2 minutes. Add chickpeas and season generously with salt and pepper. Add vegetable broth and bring to a simmer. Continue to simmer for 15 minutes.
Meanwhile, brush cod filets with olive oil. Heat a large skillet over medium heat. Cook cod about 4 to 6 minutes on each side until fish starts to become flaky. Remove from heat and let cool slightly. Flake cod with a fork or hands.
Transfer cooked chickpeas to a blender or food processor, reserving some of the broth. Purée until smooth and creamy like mashed potatoes. Add reserved broth if chickpea puree is too thick.
To plate, spread chickpea puree evenly among four serving plates. Top purée with flaked cod. Garnish with pickled onions, chopped olives, cilantro leaves and a drizzle of olive oil.
Serve immediately.
Serves four